In keeping with the tradition set years ago, of always being the "Last Annual" event in the series, the Beer Blast is returning by popular demand one more time. Will this be the last ever beer blast? You just never know. Just in case it is the final one, we highly recommend that you be there!
Due to the high demand for tickets this year, we strongly encourage buying tickets in advance. Just click the button above. Of course, if you like to live dangerously, we MIGHT have a handful of tickets at the door. But we don't recommend taking that chance!
The Blast will continue again this year on our home turf – in the Dundalk area. See below for all the details on where, when, and how much. Join us on Tuesday, December 27, 2022, at 7PM, at American Legion Post #38 in Dundalk, MD, and partake of some holiday barbershop fun! Your $16 admission cost will cover entrance, drinks, and entertainment. Food will be available for purchase from the kitchen on-site.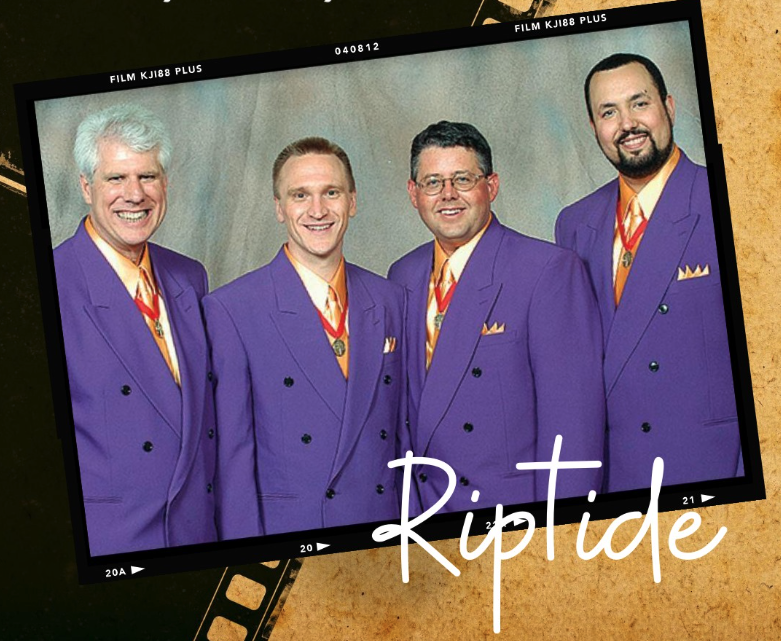 This year, our featured has-been quartet will be Riptide – FIVE -TIME SPEBSQSA/BHS Bronze medalists. "Un-retiring" for just one night… The quartet features Rick Taylor, tenor – Tim Reynolds, lead – Richard Lewellen, baritone – Jeff Selano, bass.
Riptide started in the fall of 1997 after the retirement of two Dixie District Champ quartets, "Bandstand" and "Class of '94". Dylan Oxford, Eric King, Jeff Selano, and Tim Reynolds were the original members. In 1998, Riptide competed at the International contest in Atlanta, GA placing 22nd. In the fall of 1998, Riptide won the Dixie District Championship. Before prelims of the following year, Riptide made a personnel change. At that point, Richard Lewellen joined as baritone. Riptide went on as the foursome of Eric King, Richard Lewellen, Jeff Selano and Tim Reynolds for another four years placing 11th in 1999 (Anaheim, CA), 6th in 2000 (Kansas City, MO), 4th in 2001 (Nashville, TN), and 4th in 2002 (Portland, OR). From 1997 to 2002, Riptide performed for tens of thousands across the continental US and across the Atlantic in England. At the end of 2002, Riptide made its second personnel change picking up Rick Taylor on tenor (much to the surprise of the barbershop community). Rick, up until Riptide, had been a world-famous baritone and frontman. With Rick on the team and new wind in the sails, Riptide headed to the Montreal International Convention. With a 5th place medal from that convention, they prepared for the Louisville Convention and hit the stage with their best performances to date (earned the rank of 3rd place). Another personnel change – this time with Don Barnick replacing Richard at baritone, and they earned yet another medal (4th place).